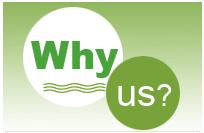 Why Us?
High Quality Control
On Time Project Delivery
Advanced Infrastructure
Provide Flexibilities & Cost Effectiveness
Long Lasting Clients Relationships
Highly Qualified Professionals
Outsourced Project @ Affordable Rates
Extremely Trained Workforce
Achieve an Accuracy
State-of-The-Art Infrastructure
Highly Qualified and Experts Professionals
Technologies Used
Nevino Systems uses mainly platform independent technologies. This approach has the following advantages:
Easily to integrate with other existing solutions the customer may have.
Works on any client infrastructure.
Easy to install or move.
OUR CUSTOMERS
Becoming our customer/client you will be able:
To be flourishing and successful in your business and get on in life.
To represent your reports in both PDF and print formats.
To generate reports from database for displaying it to a user on the web as a document inside a business system workflow.
To add in your reports specialized contents like dynamically generated charts and barcodes.
To create professionally typeset documents such as applications, statements, financial prospectus, different reports, letters, invoices, catalogues, brochures etc..
To create extremely complex documentation such as educational materials, technical manuals, user guides, legislation and books.
To solve technical problems of any complexity.
To increase your revenue and achieve fast time to market.
To outpace your competitors.
To concentrate on your major business directions leaving software implementation and integration to our professional and high motivated team.
To elevate your customers' satisfaction through competitive prices.
To enjoy our consulting and support service.
Nevino Systems is sure to be the most likely chosen. We highly recommend taking this technology immediately into your business and making use of it. Customer service is very important for Nevino. We pride ourselves on it. We want our customers to be happy and profitable when using our product.